We supply a wide range of imprinted concrete supplies, please see below and if there is anything you require don't hesitate to get in touch.

PICS Colour Surface Hardener
The Colour surface hardener is applied to fresh wet concrete intended for imprinting with textured mats, it forms a toughened surface that has greater wear resistantce than standard concrete. available in a range of colours including sandstone, platinum grey, slate grey, deep red and terracotta. Additional colours may be available please contact us for a comprehensive list. The recommended coverage for PICS colour surface hardener is 2.5 kg/m2 to 5 kg/m2, the more that is applied, the greater the abrasion resistance so a heavier coat is recommended for high traffic areas and commercial yards. comes in 25kg moisture resistant bags.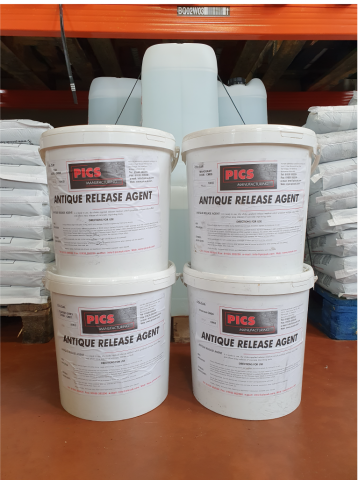 PICS Antique Release Agent
Required to allow easy and free release of textured imprinting mats from the wet surface of concrete after application and finishing of the colour surface hardener. It also creates a secondary colour leading to a more natural colour effect. release agent is available in a range of complementary colours including Tan, charcoal, classic grey and mahogany. Approximately covers 6 - 7m2 per kg and comes in 10kg buckets.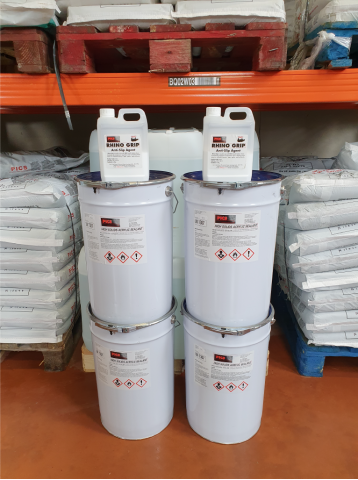 High Solid Sealer
A high resin content acrylic sealer which is applied to the finished concrete and provides an extra layer of protection against wear, stains, it is fuel and oil ressistant and slip resistant when combined with the rhino antislip agent. sealer comes in 25 litre drums and covers 4 - 6m2 per litre. one jar of rhino antislip is added to one full drum.

Imprinting Mats
We have a range of imprinting mats available for hire. Mats come in several designs including cobbles, slate, random stone and boardwalk. Please contact us to reserve the mat and arrange the hire of the chosen design.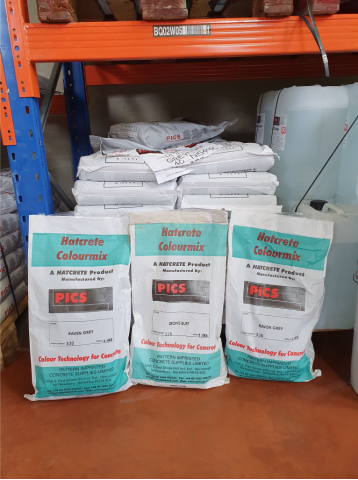 Hatcrete colourmix
A pigmented concrete admix to be added during the batching proccess at the plant. comes in a range of colours and can be used in large scale projects and precast. one bag will colour one cubic metre of concrete.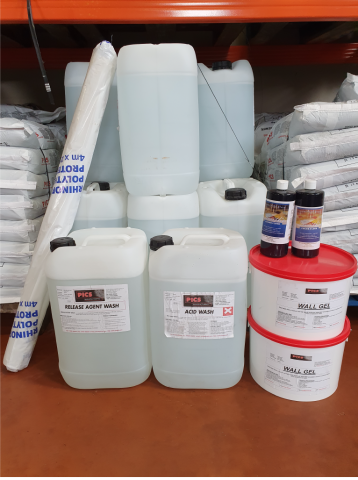 Ancillary Products
we stock a range of extra products including acid wash, release agent wash, wall gel, wall stain, and others.